Tuesday, May 3
Prior to the trip I had asked if there was anything I should definitely see while in town. The two things that came up were downtown (yesterday) and the Henry Doorly Zoo. The zoo was conveniently between me and Iowa, so I stopped there to look around for a day, where I was greeted by free-roaming peacocks.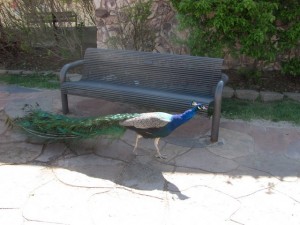 One of the zoo's big (although somewhat recent) attractions is a desert dome. It provides space for some free-roaming birds. It's a wonder how often they were found near their signs – or maybe the keepers let the animals settle down before placing the signs.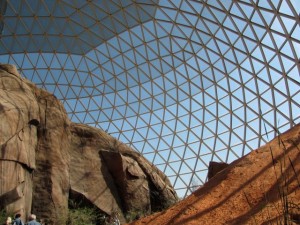 The dome offers a large space a number of different desert species, including these adorable little goats (or relatives thereof), which I forgot to snap a name plate for.
Underneath the dome is a creatures of the night exhibit featuring nocturnal animals. It was an interesting look, although not great for photography.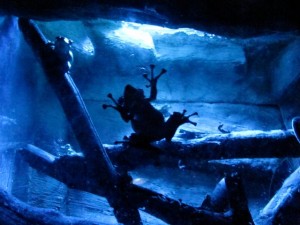 Another set of small domes housed butterflies and other insects.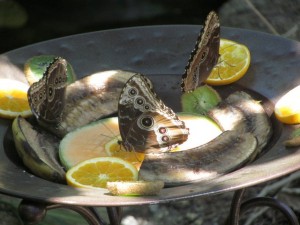 A large netted aviary gave a number of species a bit of free space. Though a few of the birds preferred the roofs of the walkway gazebos.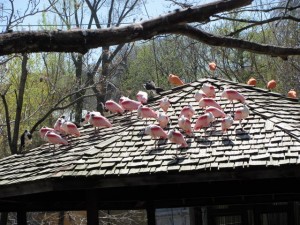 Though they got though most of the day, my camera batteries finally gave out. After a few more exhibits I started driving home. It was plenty dark by the time I got to eastern Iowa, and I started looking for some place to stop where I might be able to look around a bit more. Finally I saw signs for the Amana Colonies, which I'd heard of several times while attending college nearby, but never actually visited. The hotel I stopped at was an odd sort of duplex – a cheaper hotel on one side, and a fancier one at the other, with a single clerk manning both desks through an internal passage.